A Great Hunting Experience
Thank you John, on behalf of our Group I would like to extend our appreciation to you and your team for a great hunting experience, the passion and pride of excellence in your operations is apparent. Best wishes to your season, team and family.
Troy
Thanks For Your Support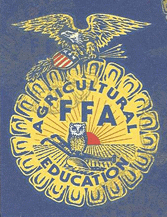 Ruggs Ranch, As a member of the Heppner FFA, I can say that I truly appreciate the support that you have given our program. With people like you as allies to our program, we can continue to grow as leaders and succeed in whatever we set our minds to. Once again, thank you!
We had a wonderful time at the Rugs Ranch
Pete,
Here are the caps I promised you. I sent some extras for Gene, "Cookie", and the guides. Once again we had a wonderful time at the Rugs Ranch and can't wait for our next visit. I have enclosed my business card with contact information so keep in touch with any new events or offerings from the Ruggs Ranch. Thanks Again!
Sincerely,
Joe Webber
We are writing this review based on our ongoing business relationship over past 10+ years of experience with Ruggs Ranch in Heppner, OR USA.
We have been sending our staff members to Rugg's Ranch for hunting retreats for a long time. We have been very pleased with their attention to detail, knowledge, customer service, and how capable they are at: adjusting the overall experience on the fly to make our employees happy. They meet special dietary requirements, understand younger children's limitations, and much more.
There is too much to write online. You will have to give them a call, and experience it for yourself.
Thank you,
Team Cannon
My group and I had an excellent time at Ruggs. We were there for an upland bird hunt. They really make you feel like a high roller. I can't say enough about this place. They have really good guides, dogs, and lots of birds. The facility is top notch and Cookie is a truly gifted chef / host. I can't wait to hunt Ruggs Ranch again.
Will Howey
I cannot say enough good things about Ruggs Ranch. They are doing all the right things to make this ranch a "destination hunting experience". From the moment you arrive they warmly greet you and every point along the way they accommodate your every need. Everyone has positive comments on the food and rightfully so – but the Upland guides (Jack and Rob) and their dogs (to numerous to name) are exceptional as was the hunting experience. The birds were strong and flushed fast – the hunting areas are well maintained for the game and the hunters. Their state of the art clay's course is challenging and provides a lot of fun. Everything was done to make our visit the best it could be. We will definitely be back.
Milt Dewey
85,000+ acres of beautiful rolling hills and forest. Our team of 6 from Epath Digital harvested 74 Pheasant, Quail, Chuckers, and Huns on our 3 day hunt. The guides were very experienced, friendly, and informative, the dogs were amazing as well! Cookie toiled in the kitchen and made us incredible meals to keep our engines running, and the facilities and staff were top notch. They also offered a Skeet & Trap area with 20 shooting stations and 20 launchers that was best in class. We are going back for Turkey in the Spring. A+++ experience, highly recommended!
Bill Baskin
We have hunted upland birds extensively through Oregon, from EE Wilson Wildlife Refuge to 5-star hunting lodges. Ruggs Ranch had excellent hunting opportunities, guides, dogs, and service. We brought our own pointers to hunt with Ruggs' dogs; the dog facilities were clean, comfortable, quiet, and convenient. Their dogs honored our dogs' points and worked well with ours. We saw three upland varieties new to us (Bobwhites, Tennessee red quail, African white-sided pheasants) as well as chukar, ring-necked pheasants, and huns. The lodge and office were comfortable with excellent wildlife decor. The meals were inspired by local fare–venison, chukar, pheasant, etc.–with novel twists.
Hayword Yew
The whole crew does a fantastic job. We had an excellent trip. The birds, cover, beauty, people and food are top notch. Thanks for a great trip.
Brian King
Boise